Lessons in Living: Connecting with Nature in a Mokoro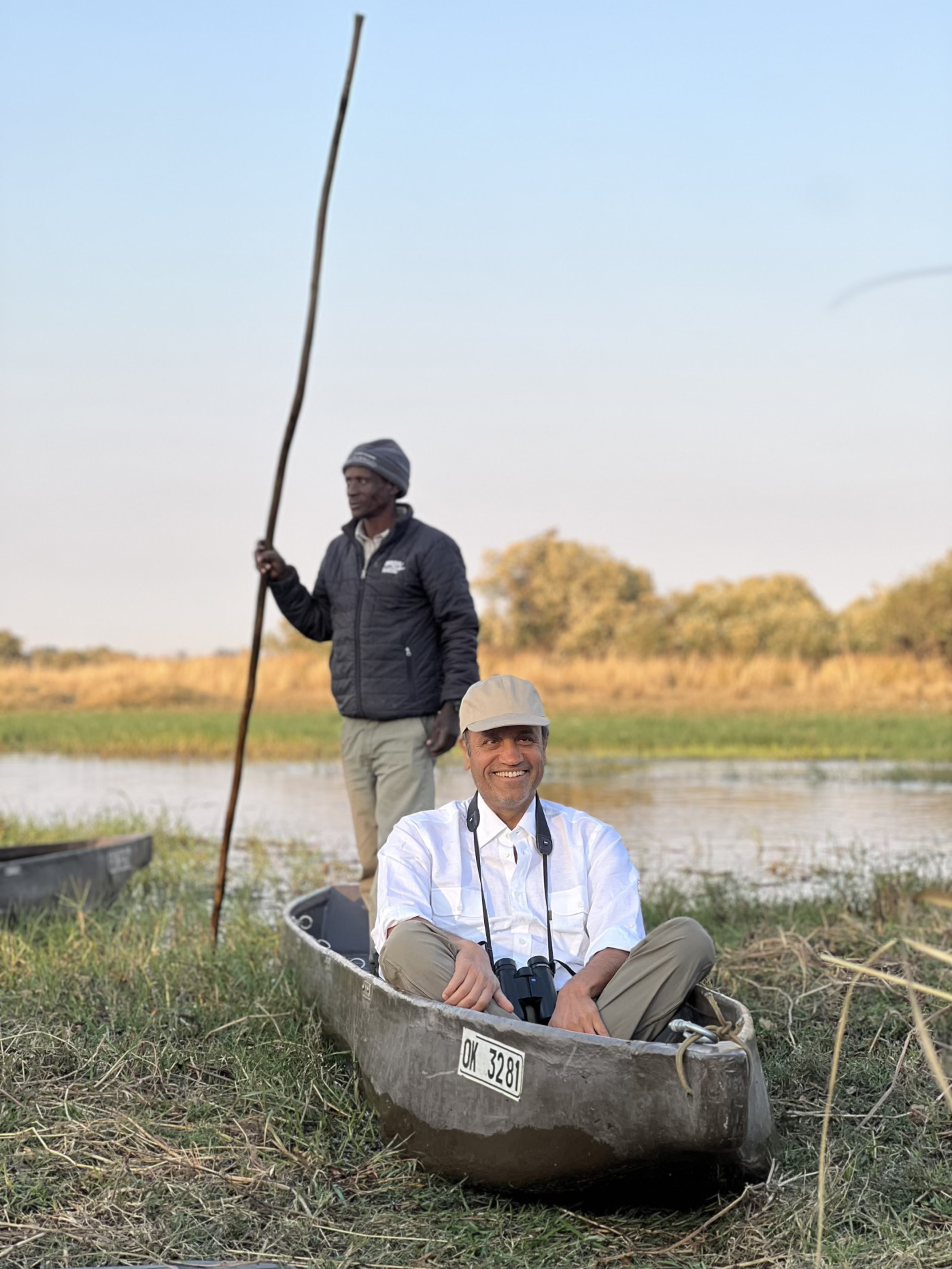 About this video
Navigating the ever-changing waterways of the Okavango requires one to live in the moment.
In the Okavango Delta we were down the river in a traditional dug-out canoe called mokoro. My poler was head guide Water Setlabosha, who has been with the expedition from the very start; he was born in the delta and knows it like the back of his hand. Navigating the ever-changing waterways of the Okavango required one to live in the now — a steady hand and dexterity with the ngashi (pole), something Water had in spades. He made it look effortless and his concentration was unwavering as he kept a keen eye out for hippos. Though seemingly placid, hippos, particularly mothers with calves, can easily snap a mokoro in half if upset. Luckily, we give them wide berth and they let us pass.  
We passed herds of red lechwe, elegant water antelopes with glistening coats. Sometimes sloshing in water almost shoulder deep, the lechwe feed on grasses in and near the waterways, also using them for partial protection from land predators like lions, wild dogs, leopards, and hyenas.  It was moment of deep serenity and appreciation, and I was grateful for getting the opportunity to be there, in that moment gliding in a mokoro through the vast watery plain. With each stroke as the mokoro left ripples in its wake it was a meditative experience like no other.
When I was in this journey the thought that came to me was – "You are so lucky to be here!" It was a spiritual experience to be so connected to nature. How lucky I am to live this experience of joy, peace, and harmony. It doesn't happen that often, and now I want to replicate it, every day.