When a Leopard Showed Us a Mother's Love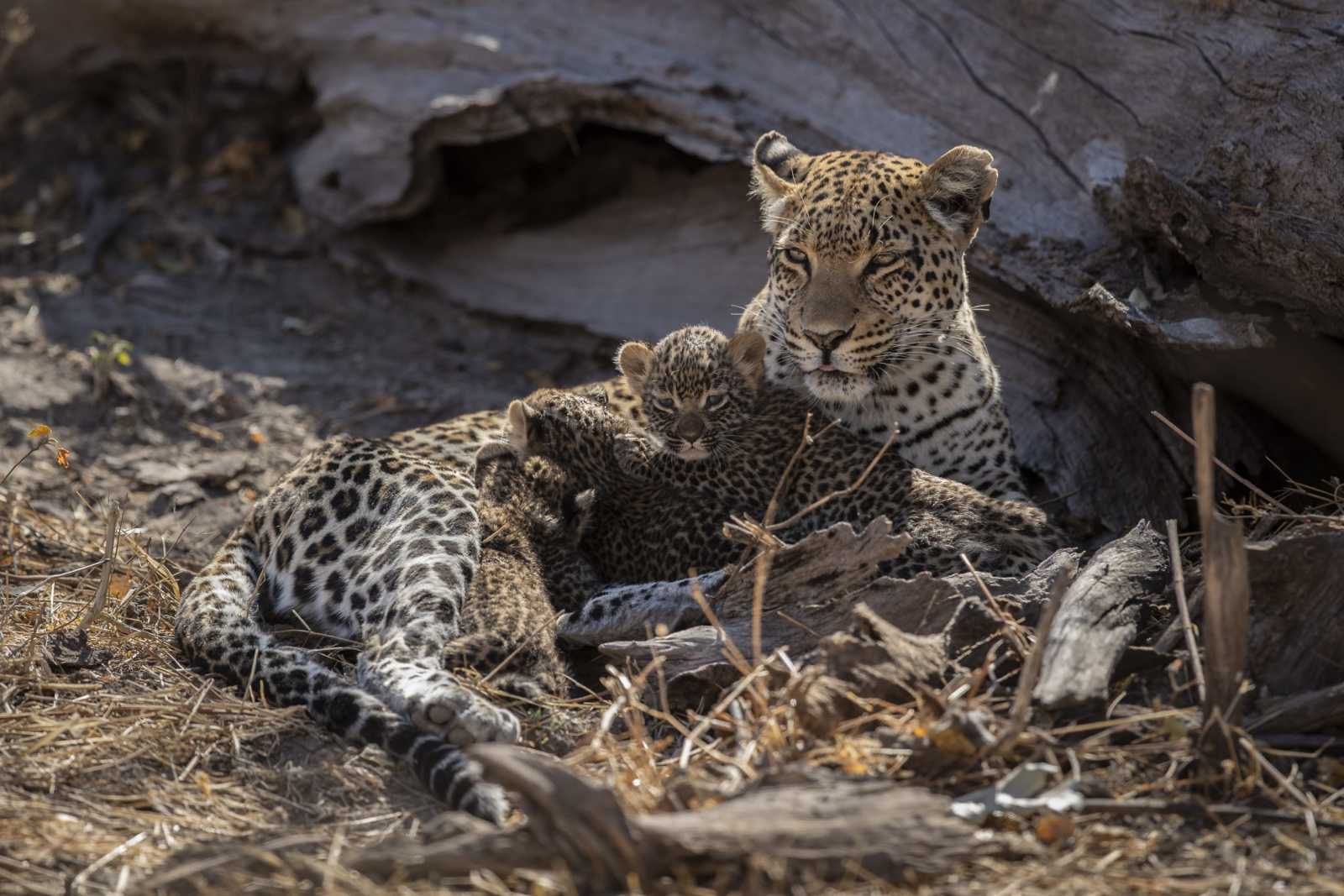 Watching a beautiful leopard family together was a stark reminder of cherishing meaningful relationships and celebrating life.
Leopards have an abundance of patience. They can wait for hours on end for an unsuspecting impala to walk past. This beautiful leopard, a 10-year-old female, was near invisible in a sausage tree when our eagle-eyed guide Sebonta "Z" Thekiso spied her head sticking out from a tangle of leaves. The fallen flowers of the sausage tree are irresistible to impala, and leopards know it. They often hide in these trees, waiting for an antelope to be drawn in by their wafting scent.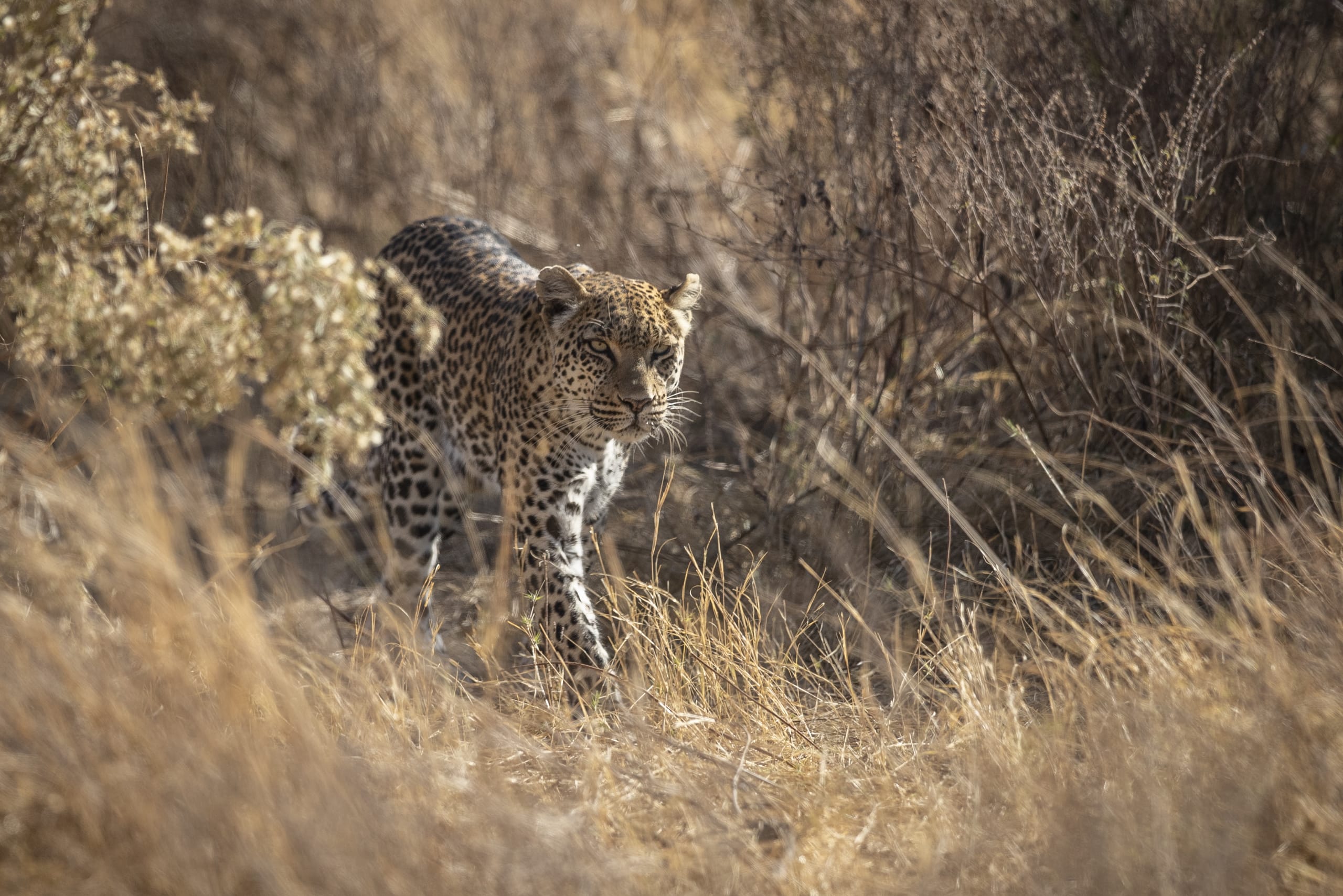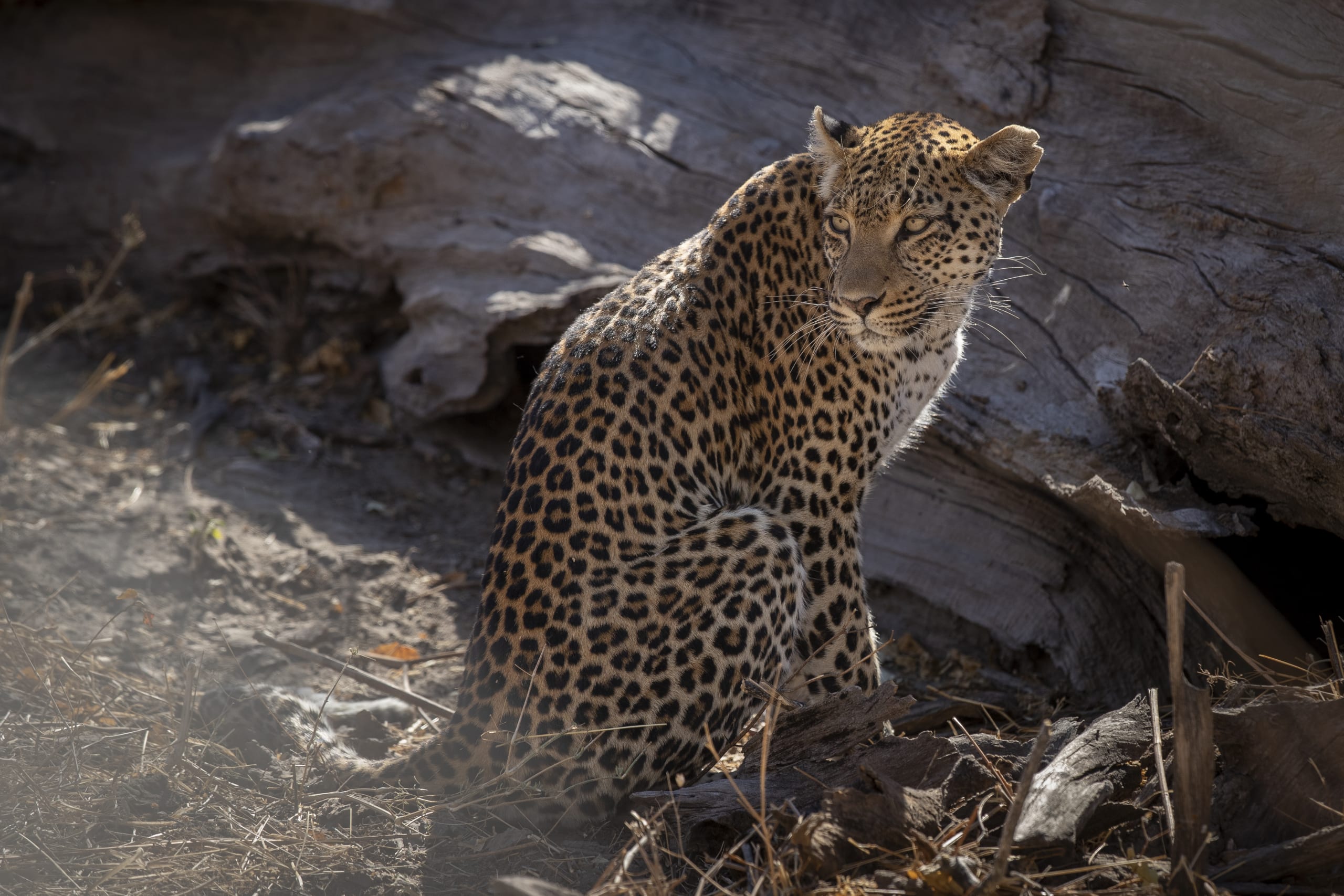 Then something truly magical happened — an incident that amplified the love and kindness in my heart. The leopardess descended the tree, took a considering look at us, and then made a gentle call. We could see from her belly that she was lactating. She led us through a small grove to a large fallen tree, where she called again, and peered inside its hollowed trunk. In response, came the cries of three tiny cubs! As they emerged, first tentatively, then with growing confidence, we witness a touching spectacle of motherly love in nature. The three fluffballs clambered around and over her, feeding on her milk, and stumbling around in playful abandon.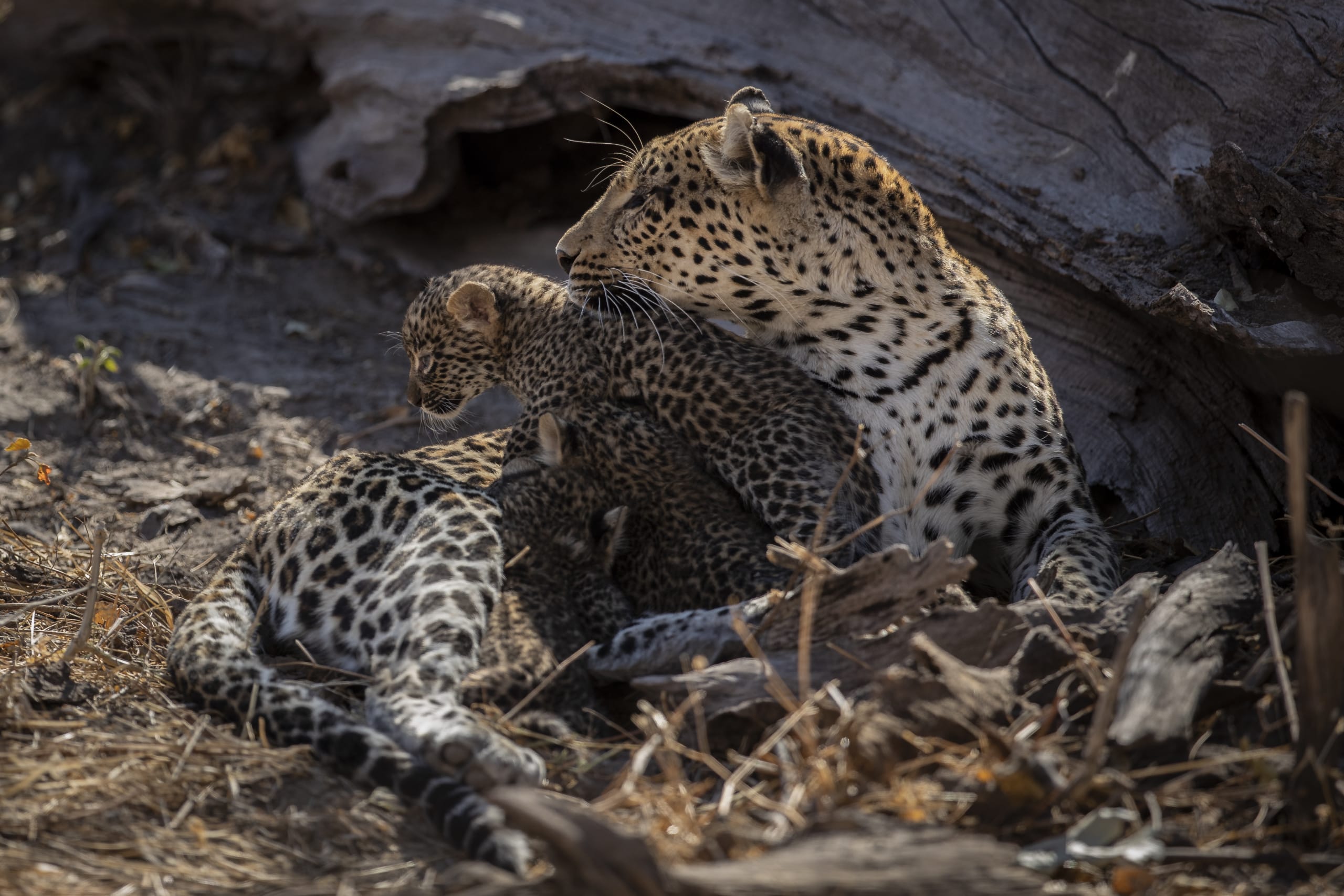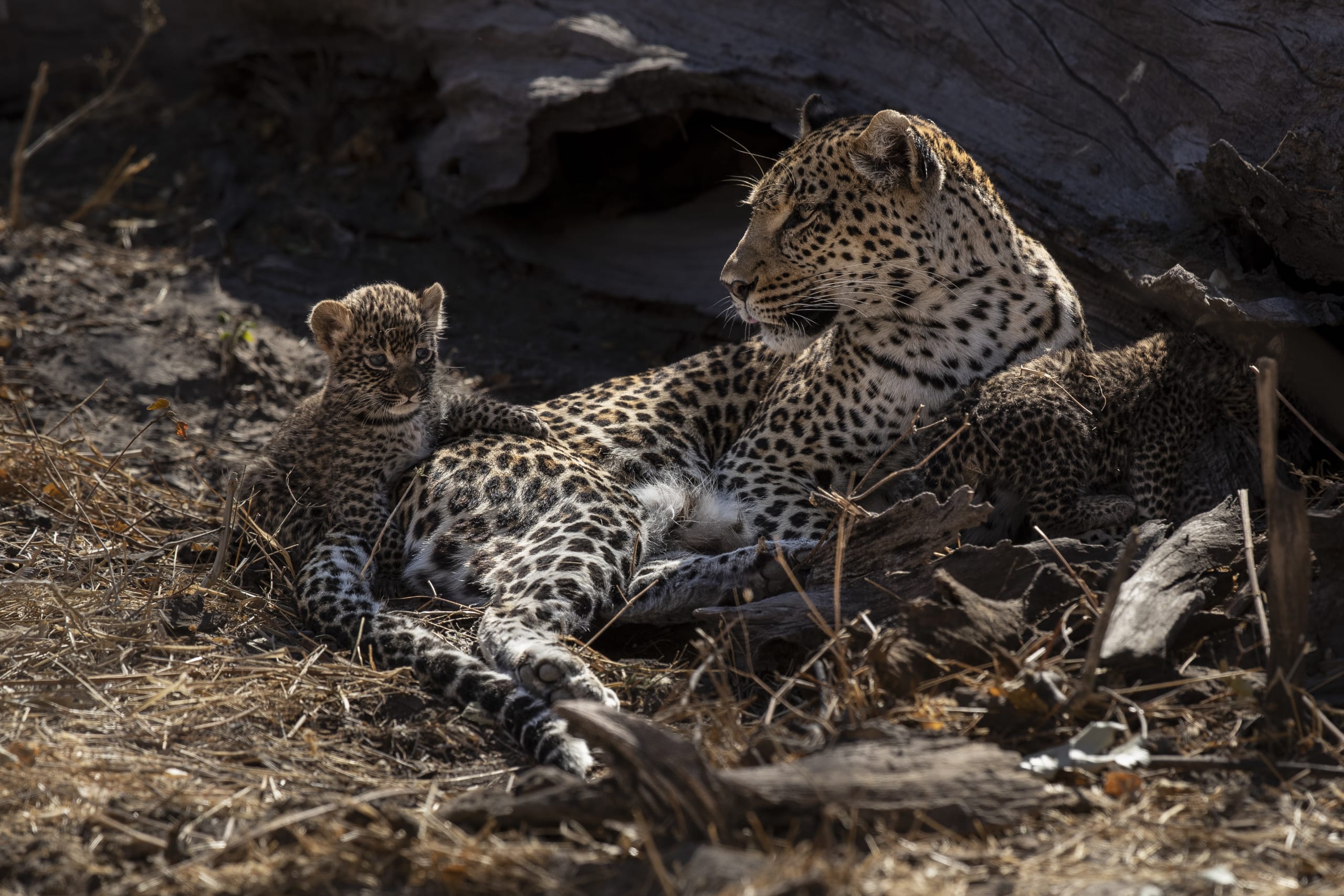 Leopard cubs have a high mortality rate and only the lucky few make it to adulthood: they are often killed by lions, baboons, hyenas, or other leopards in their first few months of life. Watching this beautiful family together was a stark reminder of cherishing meaningful relationships in our own lives, not taking them for granted, and celebrating life. What an honor that this mother trusted us enough to share her most precious of all secrets!