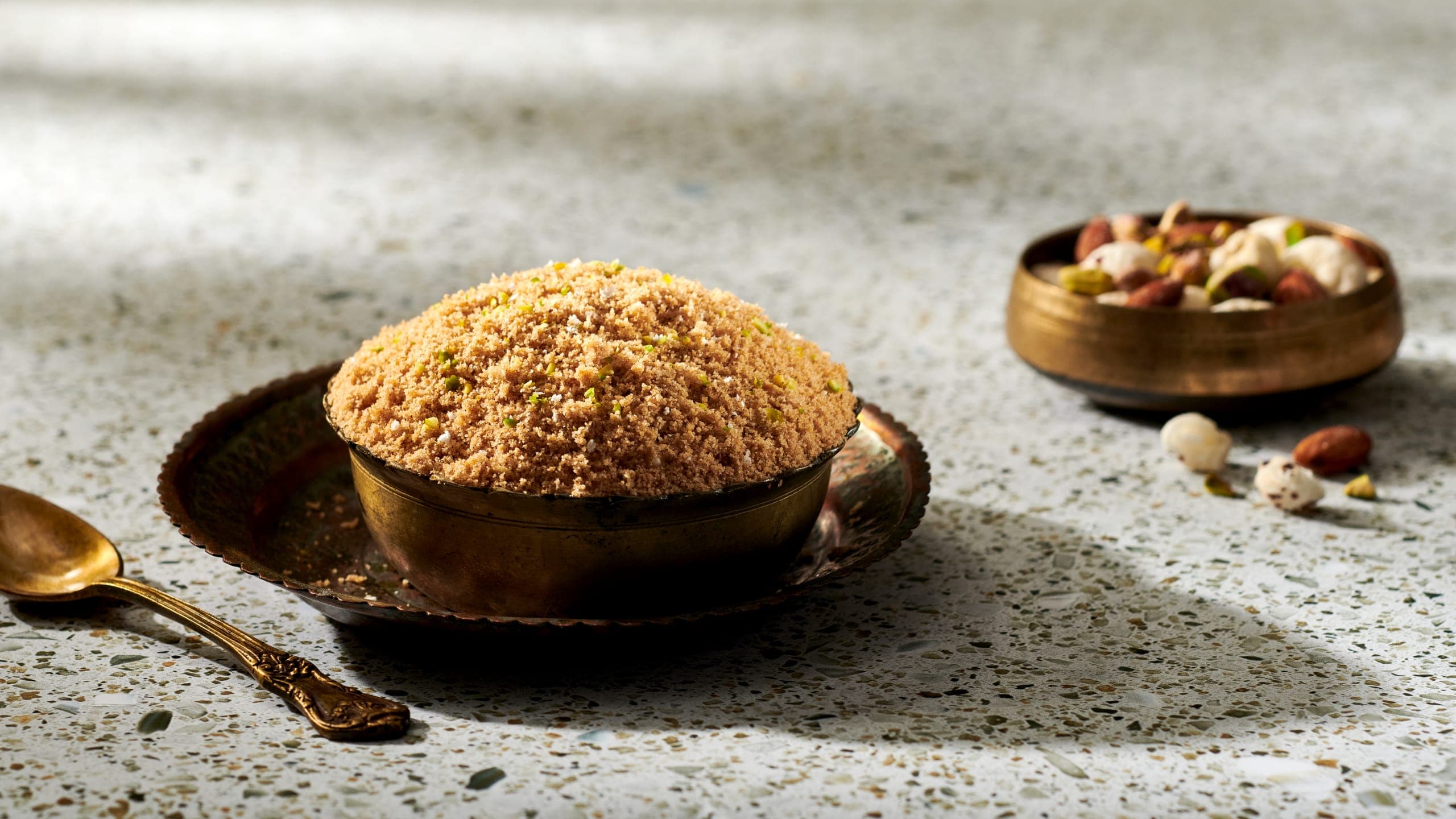 The Benefits
An artisanal nutritional supplement of yore, panjiri need only be added in small quantities to your family's diet — especially for young children or pregnant and nursing mothers — to reap the health benefits of its macro and micronutrients, antioxidants, and bioactive compounds. While whole wheat flour is the traditional North Indian choice, the semolina base in this recipe — milled from durum wheat — is higher in protein and minerals such as iron, zinc, and potassium.
Note: While you can use the approximate volume measurements provided for this recipe, volume may vary widely depending on the size and type of nuts and dried fruit you are using. We recommend using the weight measurements if possible; if not, go ahead and use volume — this recipe is quite forgiving.
This version of panjiri relies on dates and raisins for sweetness. Increase their quantity or add a sweetener of your choice if you'd like it sweeter. You can customize this recipe by adding ingredients such as peanuts, poppy seeds, sesame seeds, and tiny quantities of your preferred spices.
View the complete course:
View the complete course:
You may also like: