Homemade Dahi & Yogurt
Homemade Dahi & Yogurt
Recipe |
7 min, plus up to 24 hours to set Preparation Time |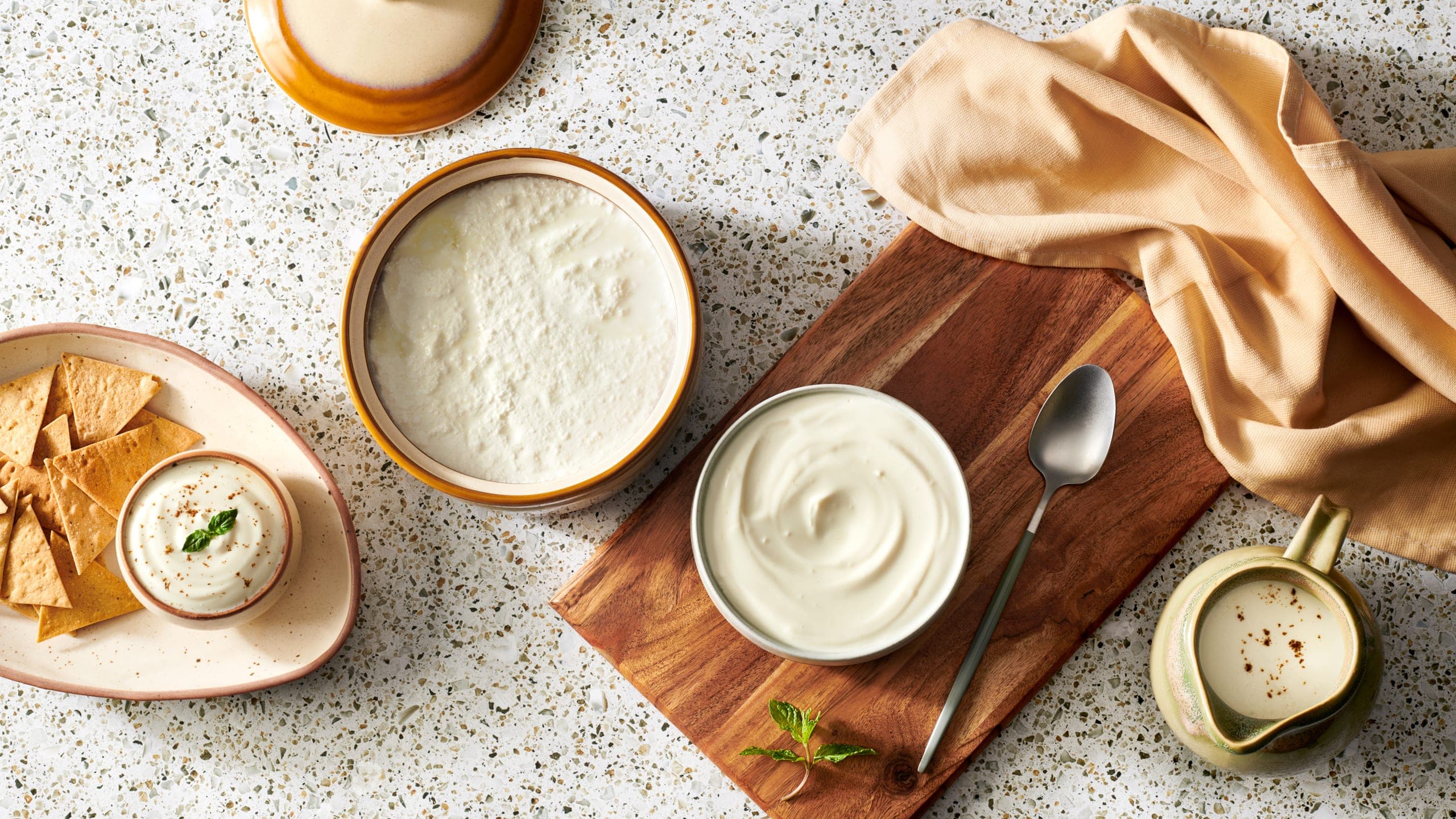 Homemade Dahi & Yogurt
Recipe |
7 min, plus up to 24 hours to set Preparation Time |
The Benefits
Dairy yogurt is protein-rich and packed with calcium, B vitamins, phosphorus, magnesium, and potassium; it is beneficial for heart health and a good source of energy. Homemade yogurt is also full of probiotics, which may enhance gut health and immunity. It is also free of the added sugars, thickeners, and preservatives often found in store-bought yogurt.
Equipment: Ceramic bowl with cover (6 quart/ 500 ml capacity), the thicker the better.
Note: Use fresh, preferably full-fat/whole milk for a creamier yogurt. Avoid UHT (ultra-high-temperature pasteurized milk).

When setting any cultured dairy, you can use a couple of spoons of starter from a previous fresh batch of yogurt (as in this recipe), or use powdered, freeze-dried culture. The culture from fresh yogurt is more active, so the curd will tend to set well. However, there's an element of wild fermentation involved, as the strain is at the mercy of the environment. It might go sour or lose its texture after some time. Find active Greek yogurt in the supermarket, and Indian dahi at an Indian grocery. Or you can always use an "heirloom" starter from a friend or family member!
Sachets of dried cultures are available online. With a sachet, the culture is separated and grown under controlled conditions. It tends to be very stable, and the set can be very good depending on the brand you buy it from. But because it's in a freeze-dried state it can take a couple of batches to activate and set really well. If you do use a sachet, follow the instructions provided by the manufacturer as the proportion of culture to milk will vary.