Spices for Gut Health
Spices for Gut Health
5 Lessons|Course| Healthy Eating
About this course
The health of your microbiome can affect everything else in your life, from your skin to your moods to your susceptibility to illness. RoundGlass teacher Kanchan Koya, who has a Ph.D. from Harvard Medical School, wants to empower you with some basic tools for keeping your personal plumbing in good shape. Her secret weapon? Spices, which have the added benefit of making your home cooking delicious.

photo by Signe Birck

Live your life healthy, happy, whole.
About the teacher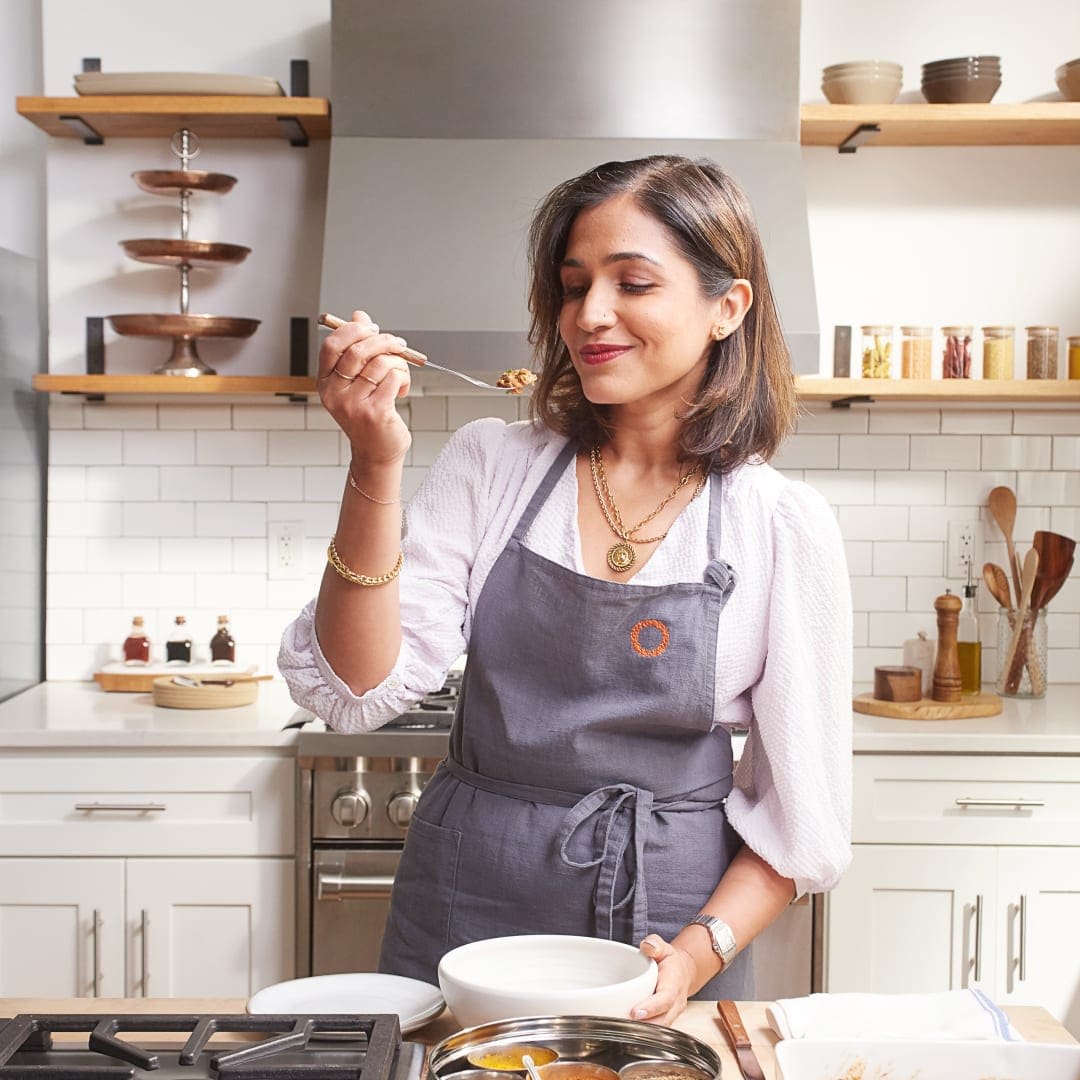 Kanchan Koya
Author of the cookbook Spice Spice Baby, Kanchan Koya holds a PhD in biomedicine from Harvard and is also a holistic health coach. Her mission is to make everyone more comfortable cooking with spices, for both their health-giving properties and their ability to make your food sing with flavor.
You may also like: