Turbocharged Golden Milk
Prep Time:
5 min
Cook Time:
15 min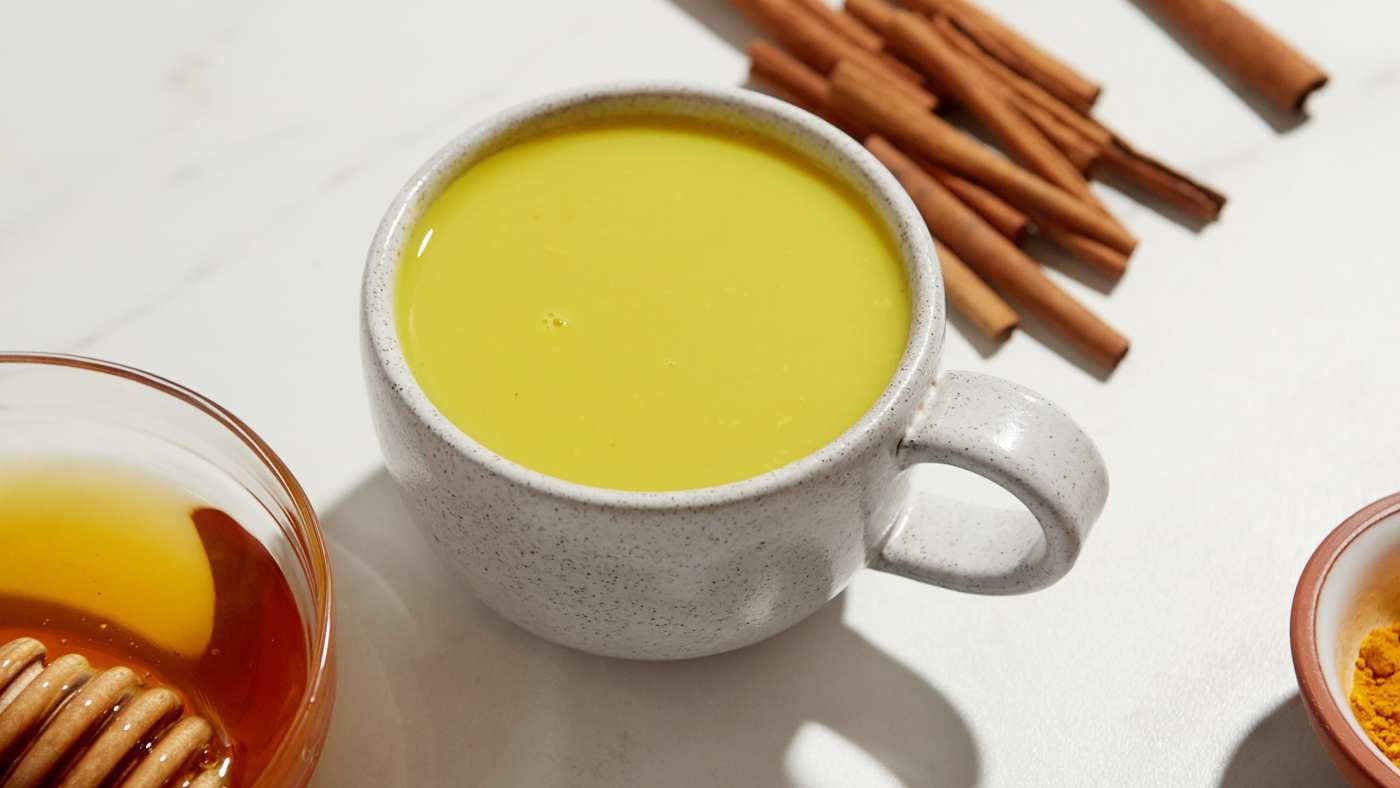 Turbocharged Golden Milk
Prep Time:
5 min
Cook Time:
15 min
About this Recipe
When my grandma offered her haldi doodh, literally translated turmeric milk, neither of us had the faintest inkling that a few decades later, cafes in the world's trendiest cities would be serving golden milk lattes in various incarnations. In homage to that simple, potent brew I grew up on, I've created a turbocharged version with additional spices for flavor and health-enhancing qualities.
The Benefits
Curcumin, the main compound in turmeric, is not only an antioxidant but also has antibacterial, anticancer, and anti-inflammatory properties. Pairing it with black pepper, as in this golden milk recipe, adds extra benefits — the piperine compound in black pepper boosts your body's absorption of curcumin.
Ingredients
2 cups (480 ml) milk of choice
1 cup (240 ml) water
1 tsp or more ground turmeric
2 black peppercorns
1/2-inch (12 mm) cinnamon stick, preferably Ceylon
4 to 6 cardamom pods, gently crushed to expose the seeds, or 1/4 tsp ground cardamom
1 to 2 tsp honey or other sweetener of choice (optional)
Directions
Step 1

Bring the milk, water, and spices to a boil in a pot. Reduce the heat and simmer gently for 10 minutes, stirring often to prevent the milk from burning at the bottom of the pot. Strain into a mug, add sweetener if using, and serve right away.
Adapted from Spice Spice Baby: 100 Recipes with Healing Spices for Your Family Table by Kanchan Koya