Everyday Marinade
Prep Time:
20 min
Cook Time:
0 min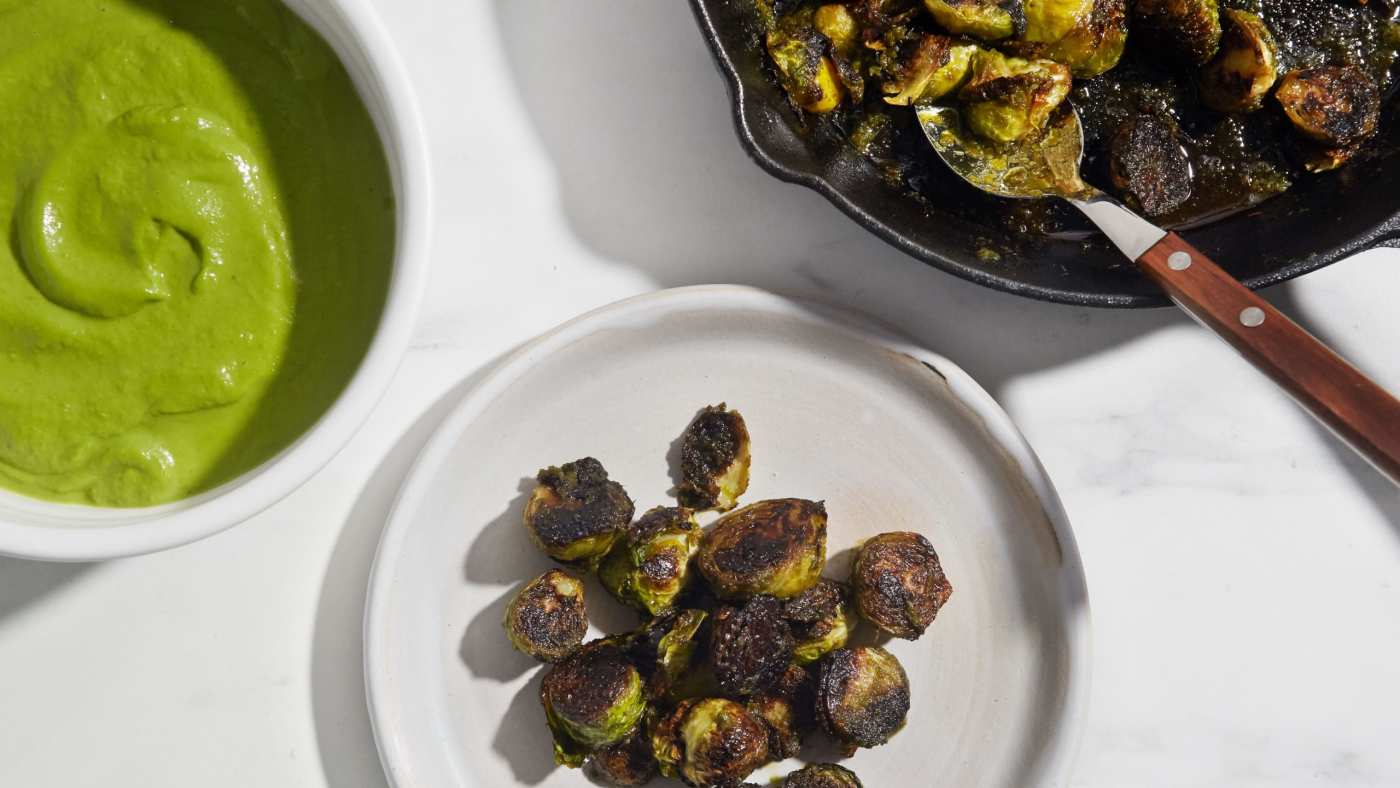 Everyday Marinade
Prep Time:
20 min
Cook Time:
0 min
About this Recipe
I use this marinade all the time. It's extremely versatile and works well on hearty vegetables, tofu, and tempeh. It has a little bit of everything — garlic (well, a lot), citrus, greens. I like how herbaceous it is, and the honey, tamari, and ginger help any ingredient caramelize beautifully. When you marinate, do it in the refrigerator to avoid any prolonged temperature fluctuations. I suggest a minimum of 30 minutes and up to 4 hours. Use this marinade before roasting vegetables.
The Benefits
This garlic-forward recipe contains the sulfur compound allicin, which gives garlic its pungent character, and also has potent anti-bacterial, antifungal, and anti-inflammatory benefits.This marinade enhances detoxification due to the cilantro, citrus, garlic and ginger.
Note: Try this with roasted Brussels sprouts. I show you how in the video.
Ingredients
24 garlic cloves, sliced (about 2 heads)
Juice of 2 medium oranges
1/2 bunch cilantro, including stems
2¼ cups (45 g), tightly packed, baby arugula or watercress
1½ cups (360 ml) extra virgin olive oil
2-inch (5 cm) piece of fresh ginger, peeled and sliced into thin coins
2 tsp honey
1 Tbsp (15 ml) tamari
Directions
Step 1

Put all of the ingredients in a blender and purée for 3 to 4 minutes, scraping down the sides of the blender several times to make sure all everything is fully incorporated. If not using right away, store the marinade in an airtight container in the refrigerator for up to a week or freeze for up to 3 months.
Adapted from Good for You: Bold Flavors with Benefits by Akhtar Nawab (Chronicle, 2020)